Manufacturing Locations
Japanese Plant
All CKD plants in Japan are certified under ISO9001 and ISO14001.
Head Plant
Main plant for FA systems
This development-oriented plant gathers a wide range of technologies from automated machines to component products for energy-saving, cooling, and precision machines. At this plant, we promote the development of advanced technologies for systems that are flexible to environmental changes.
Address

2-250, Ouji, Komaki, Aichi, 485-8551, Japan
Kasugai Plant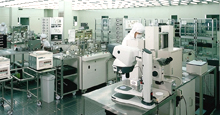 Plant producing fluid control components for semiconductor manufacturing
This plant covers the entire process from development to manufacturing of high performance products and system products.
Address

1-850, Horinouchi-cho-kita, Kasugai, Aichi, 486-8530, Japan
Inuyama Plant
Main plant producing pneumatic cylinders of high functionality and high performance
Under a guiding principle of "eco-friendliness," this plant has an integrated structure covering from development to manufacturing of cylinders.
With the motto of "Just-in-Time," the plant produces a wide variety of products for quick delivery.
Address

356, Nango, Takao, Fuso-cho, Niwa-gun, Aichi, 480-0102, Japan
Yokkaichi Plant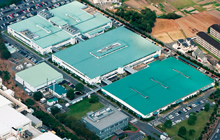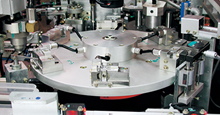 Plant for mass-producing power- and space-saving pneumatic and fluid valves
The plant produces small-sized precision valves via an integrated manufacturing system from processing and forming to assembly. The plant's employees share the mottos of "Everyone is in charge of sales" and "Everyone is an engineer." The plant has automated user-friendly production lines and an on-demand delivery system working around the clock.
Address

2800, Takayama, Komaki-cho, Yokkaichi, Mie, 512-1303, Japan
Overseas Plant
CKD provides high-quality products worldwide by way of cutting-edge production technologies.
China Plant
Strategic supply base of global products
The plant supplies cost-competitive products not only to the Chinese market but also to the global market in a speedy manner.
Address

No. 21 Xinhua Road, New District, Wuxi, Jiangsu, 214028, China
Thailand Plant
Overseas production base for the Asian region
The plant has a system for supplying component products to customers in the Asian region in a timely manner.
Address

Amata Nakorn lndustrial Estate, 700/58 Moo1, Bangna-Trad Road Km.58,
Tambol Bankao,Amphur Panthong, Chonburi 20160, Thailand
South Korea Plant
Overseas production base for semiconductor-related components
Like in Japan, the plant supplies higher quality products by way of an integrated system covering from design to manufacture.
Address

38, Gongdan 1-daero 195beon-gil, Siheung-si, Gyeonggi-do 429-849, Korea
Malaysia Plant
Plant that serves customers in a prompt and reliable manner
The plant supplies our products to customers in a timely manner.
Address

No. 59 & 61, Lintang Sg. Keramat 6C, Batu 5, Off Jln. Kapar.
Taman Klang Utama, 42100 Klang , Selangor Darul Ehsan, Malaysia
Indonesia Plant
Overseas production base meeting the needs of the Indonesian market
Working closely with customers, the plant provides component products as well as maintenance services in a timely manner.
Address

Kawasan Industri Jababeka V Jl. Science Boulevard Blok A2 No. 6 Rt.005 Rw.011
Kelurahan Sertajaya Kec.Cikarang Timur Kabupaten Bekasi 17530 JAWA BARAT - INDONESIA